Posted on: Thursday, August 23rd, 2018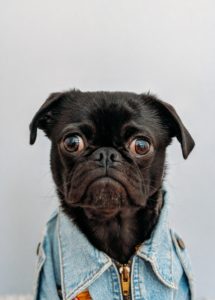 If you're visiting Calgary with your furry friend in tow, then you're definitely in luck! Calgary is one of the most dog-friendly cities in Canada, offering a whole host of fun places to go and things to do with your beloved pooch – including over 150 designated off-leash areas!
When it comes to finding accommodation for you and your four-legged friend, Urban Suites have got you covered with our selection of pet-friendly apartments in Downtown Calgary. But, where else in the city can you explore with your doggo by your side? Here's a list of our favourites…
Sandy Beach at River Park
Located in the south of the city, River Park is home to an abundance of off-leash areas for dogs to run free and play, and is considered one of the best dog-friendly activities in Calgary. The Sandy Beach area of River Park has a designated area for dogs to swim in the water, making it the perfect place for your pup to cool off in summer. River Park also boasts some stunning views of the Calgary city skyline for you to enjoy while your dog makes a splash.
Ranchman's Cookhouse and Dancehall
Ranchman's stakes its claim as the first dog-licensed patio in Canada, offering a pooch-friendly place to dine with your doggo. While you grab a bite to eat, your dog can enjoy a fresh bowl of water by your side, and you can BYOT (Bring Your Own Treat) to give them a snack too. Ranchman's even have a 'Yappy Hour' on the patio every Tuesday to Saturday from 4pm! Dogs must be on a leash at all times and have proof of vaccinations to sit on the patio.
Bon-A-Pet-Treat
For a pet-friendly outing your dog will really love, visit Bon-A-Pet-Treat Bakery. Offering a creative range of all natural, hand made pet treats, cakes and ice cream (Neapawlitan Pupsicle anyone?!), Bon-A-Pet-Treat is a definite winner. All of their recipes are vet, pet, and animal nutritionist approved, so you can feel good about treating your loyal pal. If your furry friend's birthday is coming up, Bon-A-Pet-Treat Bakery also makes custom cakes.
The Garage Sports Bar
After a fun day with Fido at the beautiful Eau Claire Park, you can take a short stroll along the river towards The Garage Sports Bar where you'll find another pet-friendly patio. You can both quench your well-earned thirst at this bar, with a tasty craft beer selection on offer for humans, and fresh water bowls and dog treats available for hounds. Your dog can also kick back and relax on one of their comfy dog beds. The Garage is located within short walking distance to some of Urban Suites' apartments too.
Latitude Art Gallery
Not your average doggie day out, cultured canines will love accompanying you on a trip to Latitude Art Gallery in Calgary's Design District. With ever-changing exhibitions featuring contemporary Canadian artists, a stroll through Latitude Art Gallery will always make for an interesting afternoon. Dogs are very welcome in the gallery, but they must be on a leash.
Vin Room
Your pooch will feel like a VIP at Vin Room, where they can enjoy custom dog furniture and beds, clean-up stations, and hydration bars with a special 'Pawsecco' drink. Not only that, but Vin Room are also offering a three-course tasting menu specially designed for dogs. If you really want to treat your puppy pal (while also treating yourself to their divine selection of vino!), Vin Room is the place to go.
Fort Calgary
Located just east of Downtown Calgary, this stunning 40-acre National and Provincial Historic Site is a great place to spend some time with your furry friend. Fort Calgary is a beautifully scenic spot, which tells the story of the people who developed the surrounding area. While Fort Calgary is dog-friendly, dogs must stay on their leash while in the grounds and are not permitted in any of the buildings.
One Night Stan's
One Night Stan's unassuming bar and divery has always been home to good tunes, good food, good brews, and good times. Now, with its dog-friendly patio, One Night Stan's is also receiving rave reviews from pet owners all over the city. This laidback and low-key venue is the perfect spot to take your pooch for some sunny afternoon patio drinks.
The Bone & Biscuit Co.
If your good boy or girl deserves something special, take them on an outing to The Bone & Biscuit Co. Somewhat of a pet 'boutique', The Bone & Biscuit Co. has all the natural treats, toys, and care items your little furball could ever dream of. The Bone & Biscuit Co. Bakery also offers a bounty of unique artisan baked goods such as doggie donuts, puppy pretzels, canine cupcakes, and much more!
Cold Garden Beverage Company
An extremely popular hangout for local pet owners, Cold Garden Beverage Company is a great place to spend some time with your pooch. This quirky neighbourhood microbrewery set in the vibrant Inglewood is totally dog-friendly, allowing you to bring your best furry friend along as you sample some of their delicious craft beers.